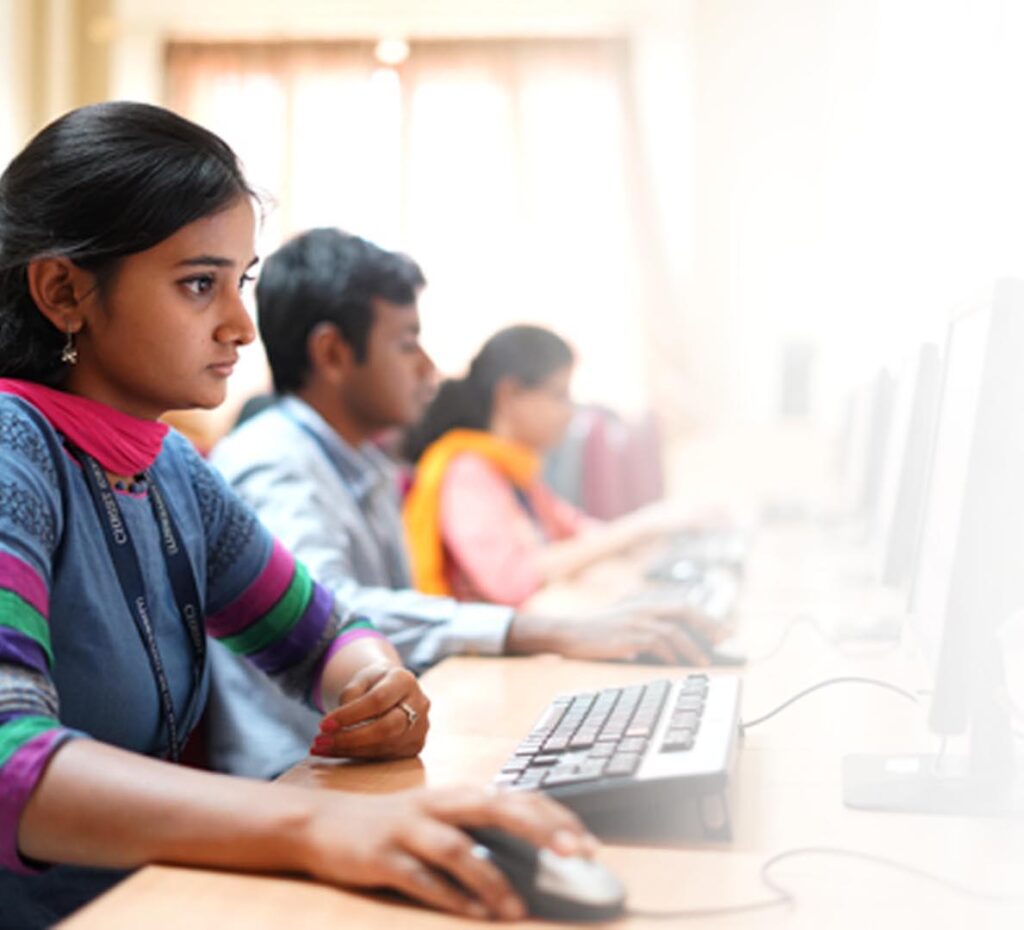 Daanveer Karan Institute of Education & Technology has bunch of benefits for Training Center's as well as to Students. We encourage the Training Center's and students to step forward and join with us to get all the facilities and feel the differences with others.
High quality course oriented Study materials.
Three modes of study for the students i.e. Online, Distance & Face to Face.
Globally accepted Certificate after completing the course.
Online and Offline exam facility at your Study Centre.
Online verification of Student Registration.
Result Verification Through Online.
Live Project experience opportunity.
Industrial Tours & Visits.
OJT – On Job Training.
Placement assistance from the Organization.
Daanveer Karan Institute of Education & Technology provides various types of courses in various fields of education..
Students can verify their results online at any time and at any place.
DKIET INDIA has more than 15+ Approvals from Across India.
Department of Study Abroad
Daanveer Karan Institute of Education & Technology (sister concern of "THE CANVAS ACADEMY OF DESIGNING") owns the complete value chain of Talent Assessment, Skill Enhancement through Training Programs, Certifications and Placements with corporate. The programme is highly sensitive to market demand and takes up only those employable trades that are in demand in the local market. The training curriculum is also designed in consultation with the local business establishments and enterprises. This not only ensures a match between the market or industry expectations and the skills of the trainees but also helps them get entry level jobs easily. On the delivery front,Galaxy Skills & Skin Care Center has a strategic focus on delivering thorough technology leveraged programs to provide scale and quality training…
FREQUENTLY ASKED QUESTIONS (STUDENTS)
Need of Vocational Training in India
The Central and State Governments of India were making considerable efforts to enhance skills of the youth, but there is huge gap between demand and supply of the skilled workforce. India is 2nd largest populated country in the world and 1st fast growing economy in the world. India is a young country having 60% of population below 35 yrs. of age (average), this is its work force. India need for 700 million skilled workers by 2022. However, presently only 2% of the total workforce is undergone skill training. This clearly indicates that most of our population is under skilled and therefore unemployed.
Dearth of formal vocational education, lack of vide variation quality, high school dropout rates, inadequate skill training capacity, negative perception towards skilling, and lack of industry ready skills even in processional courses are the major cause of poor skill levels of India's workforce.
India has great opportunity to meet the future demand of work force of the world. India can become the worldwide skilled workforce source in next decade. Skilled workforce will be the key to "Make in India", Government would need to step in both by providing funds and incentives to encourage organisations to welcome training and trained candidates into their workforce. This can especially help small and medium firms to include a compulsory training programme. Huge numbers of youth, who may be without formal college education, can train in vocational skills that can help get them employment.
The vocationalization provides for diversification of educational opportunities so as to enhance individual employability, reduce the mismatch between demand and supply of skilled manpower.